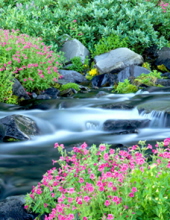 Obituary for Irma Elsie Caldwell
Irma Elsie Hendley Caldwell, 86, of Pelham died Sunday, July 23, 2017 at Pelham Parkway Nursing Home.

Private memorial services will be held at a later date.

Born July 4, 1931 in Mitchell County, Mrs. Caldwell was the daughter of the late Andrew Hendley and Viola Musslewhite Hendley. She was preceded in death by her husband, John Caldwell and her first husband, Jack Phillips. She was also preceded in death by a daughter, Peggy Ortiz, brothers, G. W. Hendley and Jessie Hendley; sisters, Lois Parrish and Jewel Denmark. Mrs. Caldwell was a homemaker and attended Branchville United Methodist Church.

Survivors include two sons, Toby Phillips of Branchville and Keith Phillips of Hinesville; a daughter, Glenda Phillips Tarpley of Albany; three grandchildren, 8 great grandchildren, and 2 great great grandchildren.

Memorials may be made to the church or charity of your choice.

The family would like to express their appreciation to the entire staff of Pelham Parkway Nursing Home, where Mrs. Irma was a resident for over 5 years and to Hospice of Southwest Georgia.

Parker-Bramlett Funeral Home is in charge of arrangements.