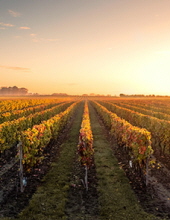 Obituary for Kenneth Neal Truitt
Kenneth Neal Truitt, 53, of Sale City died Monday, April 24, 2017 at his residence in Sale City.

Funeral services will be 4:00 p.m. Wednesday, April 26 at Parker-Bramlett Funeral Home with interment in Sale City Cemetery. Rev. Tim Bozeman will officiate.

Born October 1, 1963 in Thomas Co., Mr. Truitt was the son of the late Howard O. Truitt and Dorothy Faye Hamm Truitt. He graduated from Mitchell County High School, where he was known as "Big T" on the football team. He retired as supervisor for O'San Products, after 21 years of service. Mr. Truitt was a member of Sale City Baptist Church.

Survivors include his wife, Debbie L. Truitt of Sale City; three children, Tiffany Vinson (Jamie Vinson III) of Camilla, Matthew Pearce (Samantha) of Leesburg, Andrew Pearce (Courtney) of Camilla; brother, Mike Truitt (Lynn) of Pelham; six grandchildren, Griffin Truitt Pearce, James Vinson IV, Cypress Drew Pearce, Aspen Faye Pearce, Beckett Alexander Vinson, and Riley Marie Pearce; and two nephews, Michael David Truitt of Camilla and Justin Allen Truitt of Camilla.

Visitation will be from 6 – 8 p.m. Tuesday, April 25 at Parker-Bramlett Funeral Home in Camilla.

Memorials may be made to American Diabetes Association, P. O. Box 15829, Arlington, VA 22215.

Parker-Bramlett Funeral Home is in charge of arrangements.