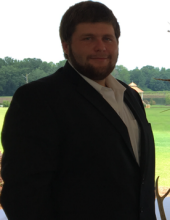 Obituary for Ralph Thomas Hudgins, III
Ralph Thomas Hudgins, III, 21 years old, passed away August 16, 2017 from an automobile accident. Thomas was born in Albany, Georgia, February 14, 1996 to the late Ralph Hudgins, Jr. and Lee Anne Davis Hudgins of the Patmos-Milford community in Baker County, Georgia. He is survived by his mother, Lee Anne Davis Hudgins, his grandmother, Peggy Scarborough Davis of Webb, Alabama and several aunts and uncles: Jeff Davis (wife Teresa) of Webb, Alabama; Debbie Atwood of Dothan, Alabama; Frank Parks Davis, Jr., Elizabeth Harris; Cindy Bailey (husband John); Sharon Hudgins all of Leary, Georgia along with several cousins who were very dear to him. Thomas spread laughter and cheer amongst his many friends. From attending Kiddie Kollege in Colquitt, Georgia to becoming a Warrior, Wildcat, and Pirate, Thomas had many friends from several communities. Thomas attended elementary school at Southwest Georgia Academy in Damascus, Georgia followed by middle school and high school at Westwood School in Camilla, Georgia. He went to Miller County High School his last two years where he could be a part of the Miller County FFA program and begin work on his college degree. Thomas graduated from Miller County High School in 2014 earning the State FFA Degree and receiving the Work Ethic Award. In 2016, Thomas was one of five individuals in the state to receive the America Grows Ag Leaders Scholarship by Monsanto. He was currently attending Bainbridge State College pursuing a degree in agribusiness. Thomas was excited about transferring to the University of Georgia in Tifton, Georgia upon completing the few remaining classes at Bainbridge State College. Thomas had a strong interest and compassion for the field of agriculture. His father was his mentor and best friend. Thomas' father took him by the hand at an early age and showed him what could be possible by taking care of the land and its wildlife. His parents taught him the importance of family and praising God for the many blessings bestowed upon him. Farming was in Thomas' blood and captured his heart at a very early age. He began farming High Hill Farms in 2012 at the age of 16 planting and harvesting cotton and later corn and peanuts. He had an innate ability to repair, assemble, and modify equipment. The harvest season was a busy time of the year for all around High Hill. When Thomas was not working for farmers in the community, you could find him in the woods or on the creek. Thomas loved to hunt, fish, and explore the waters of Itchauway Notchaway Creek. Thomas was on his tractor after work several days before he died doing what he loved- planting deer plots. He said to his mother "this is my favorite thing to do in the whole wide world". Planning a hunt brought great joy for Thomas especially when he could take his farmer friend's sons hunting in hopes they would kill their first deer, duck or turkey while by his side. He loved to feed and photograph the wildlife that surrounded his home. He believed in helping and teaching his friends how to do things on the farm…he wanted others to experience the many things that he enjoyed- hunting, fishing, four wheeling, and fixing up trucks. Thomas did more in 21 years than some people do in a lifetime, yet he had so much more to give to his community. High Hill Farms lost a great steward of the land. His mother lost a loving and caring son who wanted to make a difference in the world. All who knew him will miss his contagious laughter and his sweet smile. He loved home…he looked forward to carrying on his father's legacy.
Thomas' mother invites you to join her in celebrating her son's life on Saturday, September 9, 2017 at 11:00 at Milford Baptist Church in Milford, Georgia. In lieu of flowers, donations can be made to the Miller County Future Farmers of America at Miller County High School, Colquitt, Georgia or to the athletic department- football program at Westwood Schools in Camilla, Georgia.
Previous Events
Service
Milford Baptist Church
1438 Milford Church Road
Leary, GA 39862