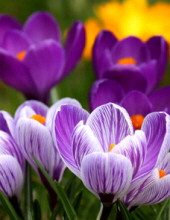 Obituary for Bernice Campbell Stripling
A Celebration of Life for Bernice Campbell Stripling will be held on Friday, November 2, at 11 a.m. at the Camilla Presbyterian Church. Mrs. Stripling passed away peacefully and quickly at the age of 95 on Saturday, October 27, 2018, after a brief illness.

A dedicated wife, mother and homemaker, she was also in earlier days deeply involved in farm bureau, garden club, and church activities in Camilla and Mitchell County. She was married to the late C.M. Stripling and her unwavering support of him was a major part of his successful career in agricultural and community leadership. She was also the proud mother of the late Kathryn (Kay) Stripling Byer, former Poet Laureate of North Carolina, who passed away just last year.

Born January 2, 1923, she was preceded in death by her parents, Carrie Mae and Ulmont Campbell, a sister, Kathryn Campbell, and her other siblings and their spouses: Lewis Campbell (Dorothy), Mary Gunter (Randall), Dick Campbell (Rachel), and Carolyn Dixon (Harold).

She is survived by her son and daughter-in-law, Charles and Patsy Stripling of Camilla; her son-in-law, Jim Byer of Cullowhee, NC; two grandchildren, Mitch Stripling (Jordan Pascoe) of Brooklyn, NY and Cory Byer of Cullowhee, NC; and her four great-grandchildren, Emma Kathryn Stripling, Olivia Alice Stripling, Zora Stripling Pascoe, and Gilbert Pascoe Stripling, and numerous nieces, nephews, and cousins as well as special friends Bennie and Lois Jackson, Claretha Riggins, Molly Beck, Kathy Adams, and Ann Noble.

Visitation will be held on Thursday, November 1, at her home in Camilla, 320 Fuller Street, from 5 – 7 p.m.

A great believer in charitable causes, any gifts to charity in her name would be fitting. Having lost two siblings to diabetes, gifts in her name to the American Diabetes Association or similar charities would be especially appropriate.

Parker-Bramlett Funeral Home is in charge of arrangements.