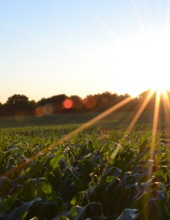 Obituary for David Trevor Douglas
David Trevor Douglas, 50, of Baconton died Sunday, October 14,2018 at his residence in
Baconton.

Funeral services will be 2:00 p.m. Thursday, October 18 at Parker-Bramlett Funeral Home in Camilla, Rev. Bruce Gordon and Rev. Ernie Rogers will officiate.

Bom September 1,1968 in Alma, GA, Mr. Douglas was the son of Joseph Windell Douglas and MaryPolly Rackley Douglas. He was a veteran of the United States Army and worked as a manager for the Marine Corp. Logistics Base of Albany. He was a member of Baconton United Methodist Church. Mr. Douglas was preceded in death by his grandfather, Henry Jacob Rackley, Sr., uncle, Lewis Griner, and grandparents, Edwin and Wreatha Dell Abercrombie.

Survivors include his wife, Tim Douglas of Baconton; his mother, MaryPolly Douglas; his father, Joseph Windell Douglas; brother, Windell Kenneth Douglas; mother-in-law, Kak Sink; father-in-law, Robby Sink; sister-in-laws, India Waller (Ryan) and Kathy Lovin (Chris); aunt, Matt Sellars; grandmother, Bonnie C. Rackley; uncles, Henry J. Rackley, Jr. (Vicki), David Rackley (Donna), Fred Sink, Jr. (Lynda), and Chuck Sink (Bertha); aunt, Sheila Griner; his furbabies, Tank, Cheyenne, Dakota, and Dozier; nieces and nephews, Adrienne Manis, Josh Barker, Ciena Waller, Cassidy Waller, Logan Phillips; and numerous cousins and friends that loved him very much.

Visitation will be from 6-8 p.m. Wednesday, October 17 at Parker-Bramlett Funeral Home in Camilla.

The family may be contacted at the residence of Bonnie C. Rackley, 8442 Hwy 112, Camilla, GA.

In lieu of flowers, memorials may be made to Best Friends Humane Society, 787 Ephesus Church Rd, Poulan, GA 31781.

Parker-Bramlett Funeral Home is in charge of arrangements.
Previous Events
Visitation
Parker-Bramlett Funeral Home
410 East Broad St.
Camilla, GA 31730
Service
Parker-Bramlett Funeral Home
410 East Broad St.
Camilla, GA 31730