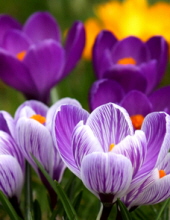 Obituary for Evelette Johnson Barfield
Evelette Johnson Barfield, 73, of Baconton died Sunday, May 5, 2019 at her residence.

Memorial services will be held at a later date.

Born April 3, 1946 in Tuscaloosa, AL, Mrs. Barfield was the daughter of the late William Edward Johnson and Jeannelle K. Johnson. She was preceded in death by a daughter, Lynn Barfield. She worked for Applied Fiber. Mrs. Barfield was a member of Baconton Baptist Church.

Survivors include her husband, Robert Barfield, Sr. of Baconton; two daughters, Teresa Hicks of Indiana and Sherri Sumner (Scott) of Baconton; two sons, Robert Barfield, Jr. (Peggy) of Tifton and David Barfield (Michelle) of Tifton; five sisters, Martha Rice, Brenda Brudy, Becky Senn, Deborah Brandt, Patricia Heirs; three brothers, Gary Johnson, Jamie Johnson, Timothy Johnson; twelve grandchildren and numerous great-grandchildren and great-great-grandchildren.

Parker-Bramlett Funeral Home is in charge of arrangements.