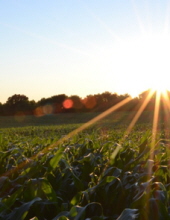 Obituary for Gregory Thomas Meredith
Gregory Thomas Meredith, 58, of Camilla passed away Thursday, March 14, 2019 at his residence.

Memorial services will be 2:00 p.m. Sunday, March 17 at Parker-Bramlett Funeral Home with Rev. David Benton officiating.

Born February 2, 1961 in Moultrie, Mr. Meredith was the son of the late Ronald Thomas Meredith and Betsy Brown Meredith. He was a mechanic.

Survivors include his wife, Joyce Ann Meredith of Lantana, FL; two daughters, Brenda Fleming (Michael Garcia) of Lantana, FL and Ann Marie Coe (Gary) of Lake Worth, FL; sister, Susan Simmons (Don) of Camilla; brother, Rick Meredith (Stacey) of Camilla; three grandchildren, Michael Garcia, Jr., Nicolas Garcia, and Destiny Coe; and several nieces and nephews.

Parker-Bramlett Funeral Home is in charge of arrangements.