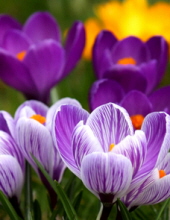 Obituary for Jean Rackley Luke
Jean Rackley Luke, 87, of Camilla, Georgia, passed away Wednesday, November 13, 2018, in Medart, Florida, after a brief illness.

Mrs. Luke, a native of Camilla, was born July 3, 1931 to Edward and Ella Mae Rackley. Educated in the Mitchell County Public Schools, she received an Education Degree from Valdosta State College then later married Drewry Ledbetter Luke, Sr., and raised two sons. After the death of her husband, she married Gene Parker. Mrs. Luke was a member of the Baptist Faith. Jean spent her retirement years visiting with friends, enjoying her homes in Mexico Beach and Lanark Village, Florida, and caring for her beloved pets.

She is survived by her son, Drewry Ledbetter Luke, Jr., Lanark Village, Carrabelle, Florida; two granddaughters, Kelly Luke Dupre` (Jeremy), Houma, Louisiana; Ashley Luke, Cocoa Beach, Florida; a sister, Margret Rackley Spence, Camilla; three nieces, Marylynn Luke Bateman, Elizabeth Spence Ryan, and Debbie Rackley, Camilla; and four nephews, Roy Stripling Luke, Burt Spence, and Ed Rackley, Camilla; and David Luke, Dawsonville, Georgia.

She was predeceased by her parents Edward and Ella Mae Rackley; her husband, Drewry Ledbetter Luke, Sr.; second husband, Gene Parker; a son, Joseph Luke; a brother, Edward Rackley, all of Camilla; and a daughter-in-law, Barbara Nichols Luke, Leesburg, Georgia.

Graveside Services for Mrs. Luke will be held Saturday, November 17, at 11:00 a.m. at Oakview Cemetery, Camilla, Georgia. In lieu of flowers, the family has requested that memorials in Jean's name be made to the Georgia Sheriff's Boys Ranch, 5671 Georgia Highway 122 East, Hahira, Georgia 31632.

Parker-Bramlett Funeral Home, 410 E. Broad Street, (229)336-5111, Camilla, Georgia, is in charge of arrangements.