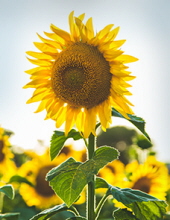 Obituary for Lorena Coleman Rozier
Lorena Coleman Rozier, 83, of Camilla passed away Sunday, November 4, 2018, at Archbold Memorial Hospital in Thomasville.

Private memorial services will be held at a later date.

Mrs. Rozier was born July 15, 1935, in Atlanta, Georgia. She was raised in Roswell, GA. Mrs. Rozier retired from the Federal Land Bank of Camilla, GA in 1989. She was a member of First Baptist Church of Camilla. Mrs. Rozier was preceded in death by her parents, Willie R. and Katherine Coleman; half-sisters, Gaynell Hendrix and Dorothy Coleman; and her husband, Lauchlin McKinnon Rozier, Jr.

Survivors include her three children, Libby Beauchamp (Bob) of Americus, Lauchlin M. Rozier, III (Carol) of Thomasville, and Susan German of Stockbridge; five grandchildren, Drew German (Cassidy), Katelyn German (Joe O'Hearn), Coleman Scoggins, Rob Rozier (Luke Dunn), and Ethan Rozier.

In lieu of flowers, memorials may be made to the charity of your choice.

Parker-Bramlett Funeral Home is in charge of arrangements.