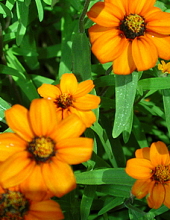 Obituary for Martha Eubanks
Martha Jackson Eubanks, 94, of Camilla, passed away Friday, March 01, 2019 at Archbold Memorial Hospital in Thomasville.

Private family services will be held.

Born March 28, 1924 in Albany, GA, Mrs. Eubanks was the daughter of the late Harry Ural Jackson, Sr. and Carrie Sealy Jackson. She was married to the late James Ivey "J.I." Eubanks, Jr. Mrs. Eubanks was a homemaker.

Survivors include four daughters, Caroline Walters (Lee) of Albany, Ann Hazlip (Jim) of Monticello, FL, Ginger A. Eubanks of Camilla, Janet Eubanks of Camilla; a son, Wayne Eubanks (Ginger) of Camilla; three brothers, Harry Jackson (Shirley) of Tallassee, AL, Joel Jackson of Rockmart, Kenneth Jackson (Sue) of Simsbury, CT; five grandchildren, Clint Walters (Laurie) of Atlanta, Mandy Bohlman (Austin) of Boca Raton, FL, Brian Eubanks of Camilla, Craig Eubanks (Kristina) of Camilla, Carrie Eubanks of Camilla; six great-grandchildren, Wesley Bohlman, Grey Bohlman, Wright Walters, Ivey Walters, Rowdy Eubanks, Reid Eubanks.

In lieu of flowers, memorials may be made to Alzheimer's Association (https://alz.org) or Burns Memorial United Methodist Church, c/o Blaine Brinkley, P. O. Box 36, Cotton, GA 31739.

Parker-Bramlett Funeral Home is in charge of arrangements.