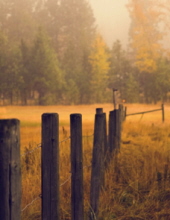 Obituary for Rolland Phillip Etchells
Rolland Phillip Etchells, 66, of Newton died Tuesday, August 20, 2019 at his residence in Newton.

Graveside funeral services will be 10:00 a.m. Thursday, August 22 at Newton City Cemetery with Rev. Malcolm Parker officiating. Honorary pallbearers will be his nephews.

Born July 12, 1953 in Dougherty County, GA, Mr. Etchells was the son of the late William Albert Etchells and Alva Doreen Staples Etchells, of Ichauway Plantation. He was preceded in death by an infant daughter, Amy Nicole Etchells. Mr. Etchells retired as woods manager at Pinebloom Plantation. He was a member of Elmodel Presbyterian Church.

Survivors include his wife, Brenda Etchells of Newton; one son, Brian Etchells (Eden) of Newton; two sisters, Melanie Brown of Blakely and Sherrell Campbell (Robert) of Peachtree City; three brothers, Billy Etchells (Donna) of Newton, Ricky Etchells of Newton, and Laine Etchells of Sumner; a grandson, Ridge Etchells; and several nieces and nephews.

Visitation will be from 6 – 8 p.m. Wednesday, August 21 at Parker-Bramlett Funeral Home in Camilla.

Memorial may be made to Phoebe Hospice, 320 Foundation Lane, Albany, GA 31707.

Parker-Bramlett Funeral Home is in charge of arrangements.