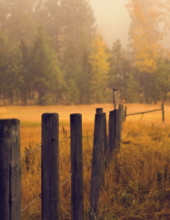 Obituary for Terry Eugene Farmer
Terry Eugene Farmer, 79, of Baconton died Thursday, December 20, 2018 at his residence in Baconton.

Funeral services will be 2:00 p.m. Saturday, December 22 at Springhill Freewill Baptist Church with interment in the church cemetery. Rev. Charles Blanton will officiate.

Born July 29, 1939 in Mitchell County, Mr. Farmer was the son of the late John Allen Farmer and Cleo Morey Farmer. He was married to the late Emily Denby Farmer. Mr. Farmer was an electrician, having worked for the City of Albany.

Survivors include a sister, Hilda Capps of Baconton; a nephew, Michael Capps and wife, Vickie, of Baconton; great-nephew, Clay Capps and wife, Pauline, of Alpharetta; his mother-in-law, Grace Denby and family; and his loving caregiver, Lula "Red" Simmons.

Visitation will be from 1 – 2 p.m., Saturday, before services, at Springhill Freewill Baptist Church.

Parker-Bramlett Funeral Home is in charge of arrangements.