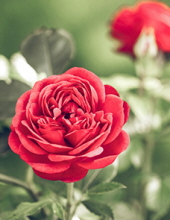 Obituary for Wada Juanita Boyd
Wada Juanita Boyd, 87, of Newton died Friday, January 11, 2019 at her daughter's residence.

Graveside funeral services will be 11:00 a.m., Tuesday, January 15 at Camp Ground Methodist Church Cemetery in Brooks County.

Born November 2, 1931 in Brooks County, GA, Mrs. Boyd was the daughter of the late William Hugh Lawson and Catherine Moody Lawson. She was a retired seamstress and a member of Camp Ground Methodist Church in Brooks County. She was preceded in death by her daughter, Phyllis Duke, two sisters, Lucille Lawson and Rena Mae Miller, two brothers, Thomas Lawson and Billy Lawson, two grandchildren, Missy Boyd and Tony Duke, and son-in-law, Freddie Wilkerson.

Survivors include five daughters, Patsy McLeod of Newton, Onita Wilkerson of Albany, Darlene Harris of Moultrie, Marlene Givens of Dawson, Debra Showalter of Royston; three sons, William James Boyd of Moultrie, Larry Wayne Boyd of Moultrie, and Clay Meeks of Dublin; 62 grandchildren, great-grandchildren, and great-great-grandchildren; and several nieces and nephews.

Visitation will be from 6 – 8 p.m. Monday, January 14 at Parker-Bramlett Funeral Home in Camilla.

Memorials may be made to Regency SouthernCare Hospice, 143 S. Hwy 319, Suite 1, Moultrie, GA 31768.

Parker-Bramlett Funeral Home is in charge of arrangements.