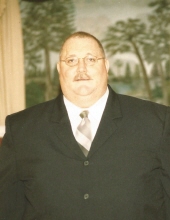 Obituary for William Derris Delk
William Derris Delk, 64, of Sale City passed away Tuesday, August 6, 2019 at Phoebe
Putney Memorial Hospital.

Memorial services will be 2:00 p.m., Saturday, August 10, 2019 at Parker-Bramlett Funeral Home with fireman honors. Rev. Tim Bozeman will officiate.

Born, July 22, 1955, in Blackshear, Ga, he was the son of the late William Wid Delk and Mary Pauline Hillis Delk. Mr. Delk was retired as a fire chief.

Survivors include his wife, Doniela Hynote Delk of Sale City; son, Brandon Delk and wife, Amanda of Sale City; daughter, Courtney Brooke and husband Corey of Tifton; sister, Darlene Truitt of Villa Rica; grandchildren, Hunter and Weston Delk and several nieces and nephews.

Visitation will follow the memorial service at Parker-Bramlett Funeral Home.

Memorials may be made to the Fallen Firefighters Foundation, 16825 S. Seton Avenue 498, Emmitsburg, MD 21727.