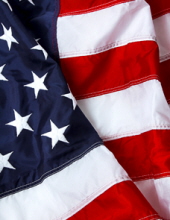 Obituary for Robert Elwood Powell
Robert Elwood Powell, 90, a lifelong resident of Pelham and longtime civic leader, died on Tuesday, October 24, 2017, at his residence. A celebration of his life will be held at Hand Memorial United Methodist Church on Friday, October 27, 2017, at 11:00 A. M.

Dr. Hugh L. Davis and Rev. Lowell Layman will officiate. Following the service the family will greet friends in the sanctuary. Interment at Pelham City Cemetery will be at a later time.

Pallbearers will be Travis Blankenship, Jordan Breit, Cole Friedlander, Cason Friedlander, Thompson Fuller, Fred Hand IV, Brian Powell, and Noah Powell. Hononary pallbearers will be officers, directors, and former employees of Family Bank, members of the Pelham Rotary Club, John Taylor, and Nealie McCormick.

The third of five sons of Wheatley Powell and Catherine Lay Powell, he was born February 26, 1927.

At the age of 12 Robert joined the Boy Scouts of America in which he was active, earning 3 badges shy of reaching the rank of Eagle Scout before he entered military service at age 18.

A 1944 graduate of Pelham High School, he was the only male honor graduate in his class. Later he took banking courses at Emory University and the University of Houston.

He and his older two brothers served in World War II, making his mother the proud displayer of a three-star flag during that military conflict. Much of his military service was in Augsburg, Germany, where he was served as battalion mail clerk for the 15th Engineer Combat Battalion. He is a member of Smith-Spence American Legion Post 144.

After his military service, he returned to Pelham, where he began his banking career at Pelham Banking Company in 1947.

In 1955 he became managing officer of Pelham Federal Savings and Loan Association and led that financial institution and its successors for 43 years. In 1976 he was named president and continued in that office until his retirement in January 1998.

He remained actively involved in Family Bank after his retirement as CEO, by serving on the board of directors and on several committees for another 14 years until January 2012. For 65 years (1947-2012) he was a leader in the financial and business life of his hometown.

During his leadership, he was instrumental in the expansion of the association. Two new locations housing Pelham Federal, later named Mitchell County Federal Savings and Loan and subsequently Family Federal Savings Bank, were built with his input, including the former site on West Railroad Street and the present headquarters building on Hand Avenue. During his presidency, the bank expanded with branches in Camilla and Bainbridge.

In 2005 at a national conference of the American Bankers Association in Beaver Creek, Colorado, he received special recognition for his active leadership of over 51 years in banking.

In state banking circles, he served 4 years on the Georgia Savings and Loan League Board of Directors.

A former Pelham mayor, Robert served the longest number of years in the City's history in that office, with two extended terms covering 16 years between 1970 to 1982 and 1985 to 1990. Having served earlier as a councilman for 4 years, he was instrumental in directing the City's growth for 20 years.

Through his determination and commitment to improve the city, he was the one primarily responsible for the deeding of the former Seaboard Coastline Railroad property, including the depot and the park areas to the east of the railroad, to the City. The handsomely restored and renovated depot was dedicated as Pelham's Municipal Complex in January 1979 with the ribbon-cutting by the mayor.

During this time he was in the forefront of the celebration of the 100th anniversary of the incorporation of the Town of Pelham that was celebrated in 1981.

In other areas of community service, he served as judge of the Pelham Mayor's Court for 11 years, chairman of the Pelham Human Relations Committee for 14 years, member of the Pelham Board of Education for 16 years, member of the Pelham Planning Commission for 34 years (1959-1993), and chairman of the Pelham Carnegie Library Board for 16 years. He also served as president of the Georgia Municipal Association District II and on its board of directors for 2 years.

An active member of the Pelham Rotary Club since 1956, his perfect attendance record of over 53 years began in 1963, during his term as club president (1962-'63). For 51 years (from 1957-2008) he was secretary-treasurer of the Student Loan Fund, and he also was club secretary for 4 years and club treasurer for several years. In 1978 he was named a Paul Harris Fellow; in 2006 he was presented a plaque for his 50 years' membership; in 2009 he was made a Will Watt Fellow; and in 2016 he was presented the Paul Harris Plus Three pin.

In 2010, the Mitchell County Bar Association presented him with its Liberty Bell Award.

A faithful member of Hand Memorial United Methodist Church for over 81 years, he served as chairman of the Administrative Board (1963); chairman of the Finance Committee for about 18 years; treasurer for 4 years; member of the Board of Trustees; member of the Parsonage Building Committee in 1966; delegate to the South Georgia Annual Conference 3 years; co-chair with his wife in 2003 of the 125th celebration of the founding of the church; and as church historian, authoring in 2003 Part 4 of the church history.

Married for over 34 years to the former Miriam Flynt Hand, his children include Annice Jeanne Blankenship (Grady) of Valdosta, Deborah Kathryne Friedlander (Clint) of Moultrie, and Robert Elwood Powell, Jr., (Sherry) of West Columbia, South Carolina. His step-children are Frederick Barrow Hand III (Frances) of Atlanta, and Miriam Hand Fuller (David) of Birmingham, Alabama.

His 15 grandchildren include Travis Grady Blankenship (April), Erica Blankenship Breit (Jordan), Nichole Kathryne Blankenship, Clinton Cole Friedlander, Cason Wood Friedlander, Brian Winton Powell (Elise), Haley Powell Thompson (Michael), Sarah Katherine Powell, Noah Robert Powell, Frederick Barrow Hand IV (Kelly), Eleanor Hand Mitchell (Tony), Elizabeth Rebekah Fuller, Katherine Grace Fuller, Joseph Michael Fuller, and John Thompson Fuller (Ashley).

His 10 great-grandchildren include Elijah Gage Powell, Ella Grace Powell, Julia Grey Powell, Aidan Brian Powell, Winton Shaw Powell, Anna Marie Powell, Sutton Kimberly Hand, Jackson Logan (JL) Hand, Gifford Frederick (Ford) Hand, and Charlotte Audrey Mitchell.

His surviving brother is James Franklin Powell of Pelham.

He was preceded in death by his parents Wheatley Powell and Catherine Lay Powell; his brothers Melvin Wheatley Powell, Winton Lay Powell, and Lawrence Edward Powell.

Those desiring to make memorial contributions may send them to Hand Memorial United Methodist Church Music Fund, P. O. Box 424, Pelham, GA 31779.

Parker-Bramlett Funeral Home is in charge of arrangements.
Previous Events
Service
Hand Memorial United Methodist Church
266 Hand Ave. W.
Pelham, Georgia 31779
Visitation following service.