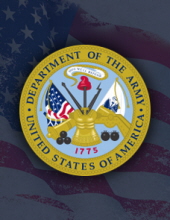 Obituary for Baxter McAllister Nash
Baxter McAllister Nash, Jr., 96, of Camilla died Sunday, November 19, 2017 at his residence.

Funeral services will be 1:00 p.m. Friday, November 24 at Floral Hills Funeral Home, 3150 Lawrenceville Hwy, Tucker, GA 30084. Interment will follow in Floral Hills Memory Gardens.
Pastor Dan Hazan will officiate.

Born March 11, 1921 in Cullman, AL, Mr. Nash was the son of the late Baxter McAllister Nash, Sr. and LaDessa Armstrong Nash. He was preceded in death by his wife, Donna Jean Peterson Nash. Mr. Nash was a veteran of the United States Army and a member of the Camilla Presbyterian Church.

Survivors include a daughter, Becky Yager (Rad) of Camilla; a son, Buddy Nash (Barbara) of Huntersville, NC; five grandchildren and 4 great grandchildren.

Memorials may be made to First Baptist Church of Camilla or Camilla Presbyterian Church.

Parker-Bramlett Funeral Home is in charge of arrangements.
T0 sign the online guest registry, visit our website at www.parkerbramlett.com.