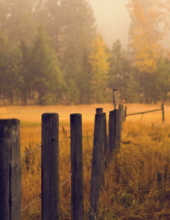 Obituary for Timothy Thornton
Timothy M. Thornton, 80, of Hopeful died Thursday, December 7, 2017.

No formal service is scheduled at this time.

Born March 11, 1937 in Mitchell County, he was the son of Fred Thornton and Lula Pearl Taylor Thornton. He worked as a mechanic and was a member of Hopeful Baptist Church. Mr. Thornton was preceded in death by his grandsons, Christopher Miller and Michael Thornton, two sisters, Bess Glenn and Phyliss Paite and brother, Donald Thornton.

Survivors include his wife, Sandra Millar Thornton of Hopeful; three daughters, Donna Thornton Odom (Johnny) of Pelham, Shelia Thornton Miller (Dennis) of Hopeful, Valarie Thornton Jones (Mark) of Pelham; two sons, Timothy Matthew Thornton (June) of Pelham, William Scotland Thornton of Hopeful; brothers, Richard Thornton of Albany, Larry Thornton of Baconton, Wallace Thornton of DeFuniak Springs, Randy Thornton of Camilla; sister, Mary Thornton Jones of Camilla; grandchildren, Brandon Thornton, Tony Arrazola, Donna Wirth, Lee Miller, Jonathan Jones, Jesse Jones, Danielle Womack, Randall Thornton, Lauren Thornton;12 great-grandchildren.

In lieu of flowers, memorials may be made to Hopeful Baptist Church Building Fund, 2740 River Road, Camilla, Ga. 31730.