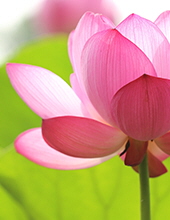 Obituary for Marjorie Miller Mitchell
Marjorie Miller Mitchell, 91, of Camilla died Monday, December 18, 2017 at her residence.

Funeral services will be 3:00 p.m. Wednesday, December 20 at St. Paul's Episcopal Church in Albany with interment in Oakview Cemetery in Camilla. Father Lee Lowery will officiate.

Pallbearers will be Tift Mitchell, Trey Mitchell, Travis Mitchell, Tripp Morgan, Joe Morgan, Robert Richardson, Parker Westbrook, and Patrick Millsaps.

Born December 19, 1925 in Albany, GA, Mrs. Mitchell was the daughter of the late Roy Miller, Sr. and Augusta Eberlein Miller. She was married to the late Nelson Tift Mitchell, Jr. Mrs. Mitchell retired as executive secretary for the SWGA Regional Development Center. She was a member of St. Paul's Episcopal Church of Albany. She was an avid Georgia Bulldog fan, loved to play bridge, and loved her church. Mrs. Mitchell loved her grandchildren and her great grandchildren.

Survivors include a daughter, Linda M. Morgan & husband, J. Harris Morgan, Jr., of Albany; a son, Nelson Tift Mitchell III & wife, Patrice Niager Mitchell, of Albany; a brother, Roy Miller, Jr. & wife, Marilyn, of Florence, AL; six grandchildren, Dr. Joe Harris Morgan III (Mary Helen), Dr. Elizabeth M. Millsaps (Patrick), Christopher Tift Mitchell (Taylor), Trey Edward Mitchell, Michael Travis Mitchell, Tracey M. Conroy (Joe); nine great grandchildren.

Visitation will be from 2 – 3 p.m. Wednesday, December 20 in the Parish Hall at St. Paul's Episcopal Church in Albany.

In lieu of flowers, memorials may be made to St. Paul's Episcopal Church, 212 N. Jefferson St., Albany, GA 31705.

Parker-Bramlett Funeral Home is in charge of arrangements.