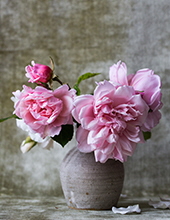 Obituary for Gracie Sanders Ingram
OBITUARY NOTICE

Gracie Sanders Ingram

Gracie Barrentine Sanders Ingram, 92, of Newton died Saturday, February 24, 2018 at her residence.

Graveside funeral services will be 11:00 a.m., Tuesday, February 27, 2018 at Live Oak Free Will Baptist Church.

Born May 18, 1925 in Liberty Co., FL., Mrs. Ingram was the daughter of the late Carl and Emma Haynes Barrentine. She was married to the late Charlie Sanders and E.I. Ingram. Mrs. Ingram worked at Newton Manufacturing and was a member of Live Oak Free Will Baptist Church.

Survivors include three sons, C.H. Sanders (Angeline) of Newton, W.H. Sanders of Newton, and Linwood Sanders (Judith) of West Blocton, AL; sister, June Strickland; 2 grandchidren, Chad Sanders and Gina Sanders; 2 great grandchildren, Stewart Ferguson and Millie Ferguson.

Parker-Bramlett Funeral Home is in charge of arrangements.