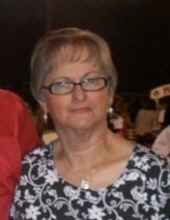 Obituary for Jacqueline "Jackie" Sue Edwards Waller
Jacqueline "Jackie" Sue Edwards Waller, 77, of Camilla died Friday, May 18, 2018 at her residence in Camilla.

The family will receive friends from 2 – 4 p.m., Sunday, May 20 at her residence, 73 Main St., Camilla, GA

Memorial services will be held at a later date.


Born March 27, 1941 in Oakland, CA, Ms. Waller was the daughter of the late Jackson Fitzgerald and Lillian Mae Limbaugh Fitzgerald. She was a homemaker and attended Southside Baptist Church.

Survivors include two daughters, Mary Ann Menton of Leesburg and Barbara Jean Gaines of Camilla; four sons, Jerry "Bubba" Edwards (Dawn) of Newton, John Tracy Edwards (Pat) of Camilla, Robby Edwards (Teresa) of Baconton, and Randy Edwards (Kim) of Camilla; 22 grandchildren and 25 great-grandchildren.

In lieu of flowers, memorials may be made to the American Cancer Society, P. O. Box 22478, Oklahoma City, OK 73123.

Parker-Bramlett Funeral Home is in charge of arrangements.