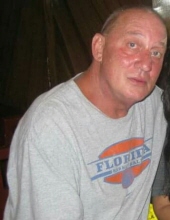 Obituary for Charles J. Cochran
Charles Jay Cochran, 65, of Swannanoa, passed away Friday, May 25 at the
Oaks at Sweeten Creek. A native of Camilla, GA, he was a son of the late
Charles R. Cochran and Dolly Lovejoy. He had lived in Gainesville, FL and
had been a resident of Buncombe County for over 20 years. Her served in the
U.S. Air Force during the Vietnam era and had worked for Veterans
Administration hospitals in Gainesville, Florida and Asheville, North
Carolina. He was an avid fan of Florida Gators Football. He also enjoyed
fishing, gardening, rock and roll music and loved dogs, especially Labrador
retrievers. Mr. Cochran is survived by three daughters, Sarah Eldreth and
her husband Chad of Hendersonville, Dillan Couch of Charlotte and Jill
Johnson and her husband Garrett of Albany, GA; a brother, Terry Cochran of
Jacksonville, FL.; four grandchildren, Maleia Eldreth, Sawyer Couch, Casey
Pollock and his wife Reanna and Cody Pollock and a great-grandchild, Ayden
Pollock. A celebration of life will be held 1:00 pm Friday, June 8, 2018 in
the chapel of Parker-Bramlett Funeral Home. Family and friends are all
welcomed to attend.
Previous Events
Service
Parker-Bramlett Funeral Home
410 East Broad St.
Camilla, GA 31730