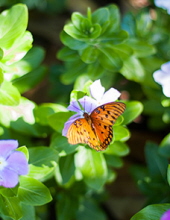 Obituary for Wandalee Tawney Simmons
Wandalee Tawney Simmons, 85, of Newton died Wednesday, June 06, 2018 at Wynfield Park Health and Rehabilitation in Albany.

Graveside funeral services will be 11:00 a.m. Friday, June 8 in the Heard Family Cemetery in Newton. Rev. Robert Lewis will officiate.

Born March 10, 1933 in Newton, West Virginia, Mrs. Simmons was the daughter of Preston Jackson Tawney and Retta Rogers Tawney. She was married to the late Edwin Simmons. Mrs. Simmons was a loving homemaker and a dear friend to the Mt. Carmel Baptist Church.

Survivors include two daughters, Kimberly Kay Simmons of Newton and Lisa Lynn Simmons Heard and husband, Stanley "Bo" Heard, of Newton; two grandchildren, Amber Lynn Heard Jordan and Annalee Heard Anthony; six great grandchildren, Calista Evelyn Anthony, Helen Diane Jordan, Marin Lee Anthony, Wyatt Edwin Anthony, Sterling Harris Jordan, Emmett Marshall Jordan.

Parker-Bramlett Funeral Home is in charge of arrangements.